A Guided (de)tour of sustainability
Ready for an adventure?
Listen
Join us in conversation, where we chat about the ever-changing complexity of sustainability. Sometimes featuring ethereal beings.
---
Read
Come along for a deep dive into questions about the universe, knowledge, and possibilities abound. Warning: nothing is a given. Shower thoughts may be occur.
---
Taste
This website is a jumping (cheese) board for your journey into sustainability. You're welcome to click around, buffet-style, or go with a chef's pick. Corkage fee applicable.
---
Start here – under construction
The Grass Ceiling is one part writing, one part talking, and two parts rolling down a rabbit hole. On the About page, you'll find a background to this project, and a full catalogue of our work so far. The Podcasts and Articles pages are where you can browse through our work, for a taste. We're grateful to many others who have helped make this happen, and we express that on the Thanks page. We share some recommended, non-TGC reading on our Menu page. If you've enjoyed being here, or have something to suggest, Contact us!
---
If you're ready to dive in, but don't know where to start, we've got you covered.
<<NICK'S RECOMMENDED ARTICLES>>
---
Our dulcet tones and effervescent thoughts, recorded. Starting from the bottom (Sustainability: How did we get here?) is recommended, but you're the boss. Click on the podcasts tab for details.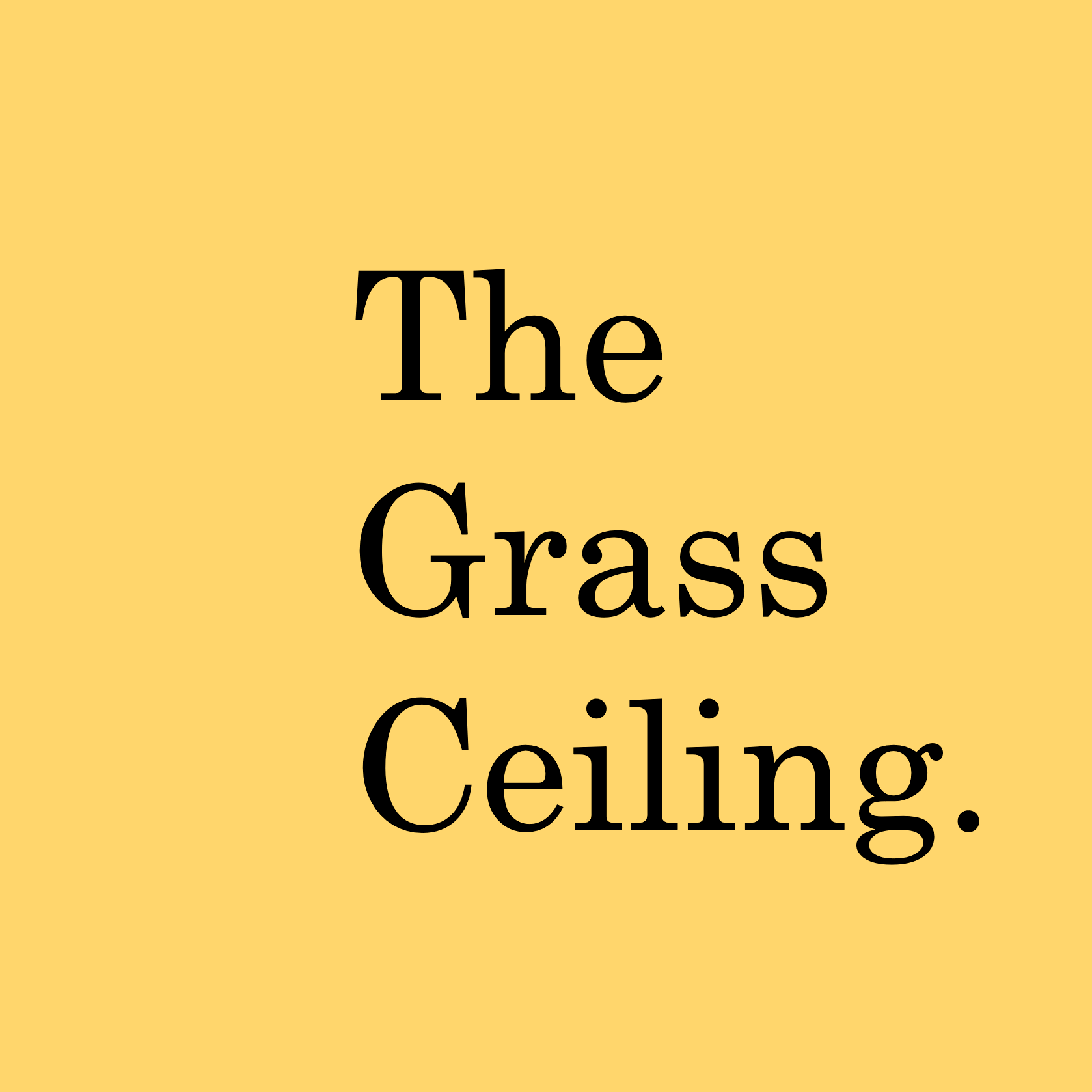 Hyperthreats: Too big to fathom? (w/ Dr. Elizabeth Boulton)
–
The Grass Ceiling
To say climate change is a threat to humankind could be an understatement; it's a hyperthreat, and bigger and badder solutions are needed to respond to this potentially catastrophic phenomenon. In this episode of The Grass Ceiling, we chat with Dr. Elizabeth Boulton about thinking like a planet, the importance of artists in climate action, and what neuroscience can tell us about communication.
Acknowledgement
We acknowledge the Ngunnawal and Ngambri Peoples, the Traditional Custodians of the Country on which we live and learn.
The TGC Team
Nick and Sumi are two students at the Australian National University, master procrastinators, and friends.
Contact us
We'd love to hear from you, any thoughts, requests, or bones to pick.